About Us
WA Pet Project is a registered, not-for-profit, incorporated organisation in Western Australia. We are 100% volunteer operated, meaning we all work 'real' jobs during the day and dedicate our free time to changing the lives of pets and their humans. We are supporters of the No-Kill movement.
 
We are 100% foster-care based which means that we do not have a premises, kennels or catteries to house all our beautiful rescue animals. All of our animals live in loving foster homes throughout the Perth metro area until they are adopted by their forever families.​
While at WA Pet Project we operate an adoption program for cats and dogs, our vision is a world where animal rescues
don't need to exist. We love our foster pets, but what we love more is pets living in their homes. Forever. 
Our aim is to help the community become great pet owners through various education
programs, online resources and veterinary care programs. Because we believe success will
come from addressing the cause, not only the issue. 
We have 5 key areas of focus in achieving our goals:
Education on responsible pet ownership
Provide simple and clear learning materials
Engage with the wider community to spread our message
Rehoming of pets
Subsidised sterilisation for concession holders (Spay It Forward)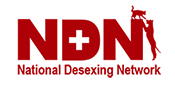 Our values define how we work:
Professionalism
Professionalism is the culmination of expertise, knowledge, resourcefulness, quality, attitude, and cooperation. We work collaboratively towards our common goal, and aim for an exceptional experience with all work we take on.
Humanity
We believe that we all have a responsibility to be humane and treat others with compassion. We will ensure that all peoples, places and animals are treated with standards of care and dignity. We will always be inclusive and accessible.
Agility
We take pride in our ability to think smart, think fast, respond to the urgent and the important. We look for quality outcomes while working in a nimble manner. 
Transparency
Transparency breeds trust, and trust is the foundation of great work. We expect transparency from ourselves and our partners.
To find out more about how we operate, download our Code of Conduct.